Imagine you've just been hired on for a new job in Boston, but you live in California. You pack up all you can, but you leave your baby in Laguna Beach while you relocate. You're pretty sure you'll find some time to go back at get it. I mean, it's your baby!
Well, it can be quite tricky transporting a baby across the country, and turns out it's not much easier to transport your car across the continent either.
Now, you can charter a personal driver to take your car from Point A to Point B.
Using ali (pronounced ally) your car will have your very own Ben Bolton take the burden of the road and bring you your car.
Whether you're unable to go get your ride or you just plain don't want to, you don't need to worry anymore.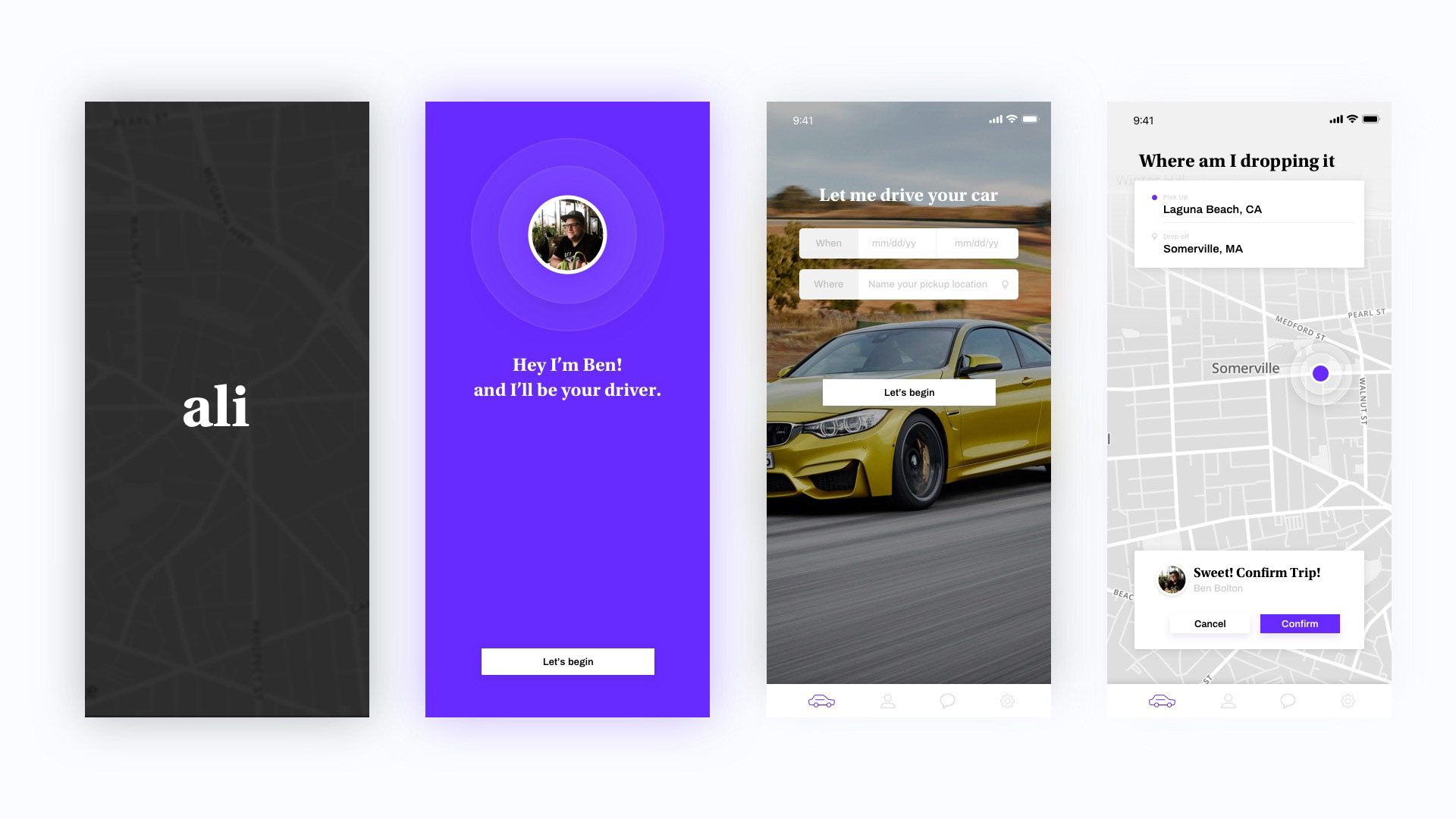 Set drop off destination.
That's really it on your end.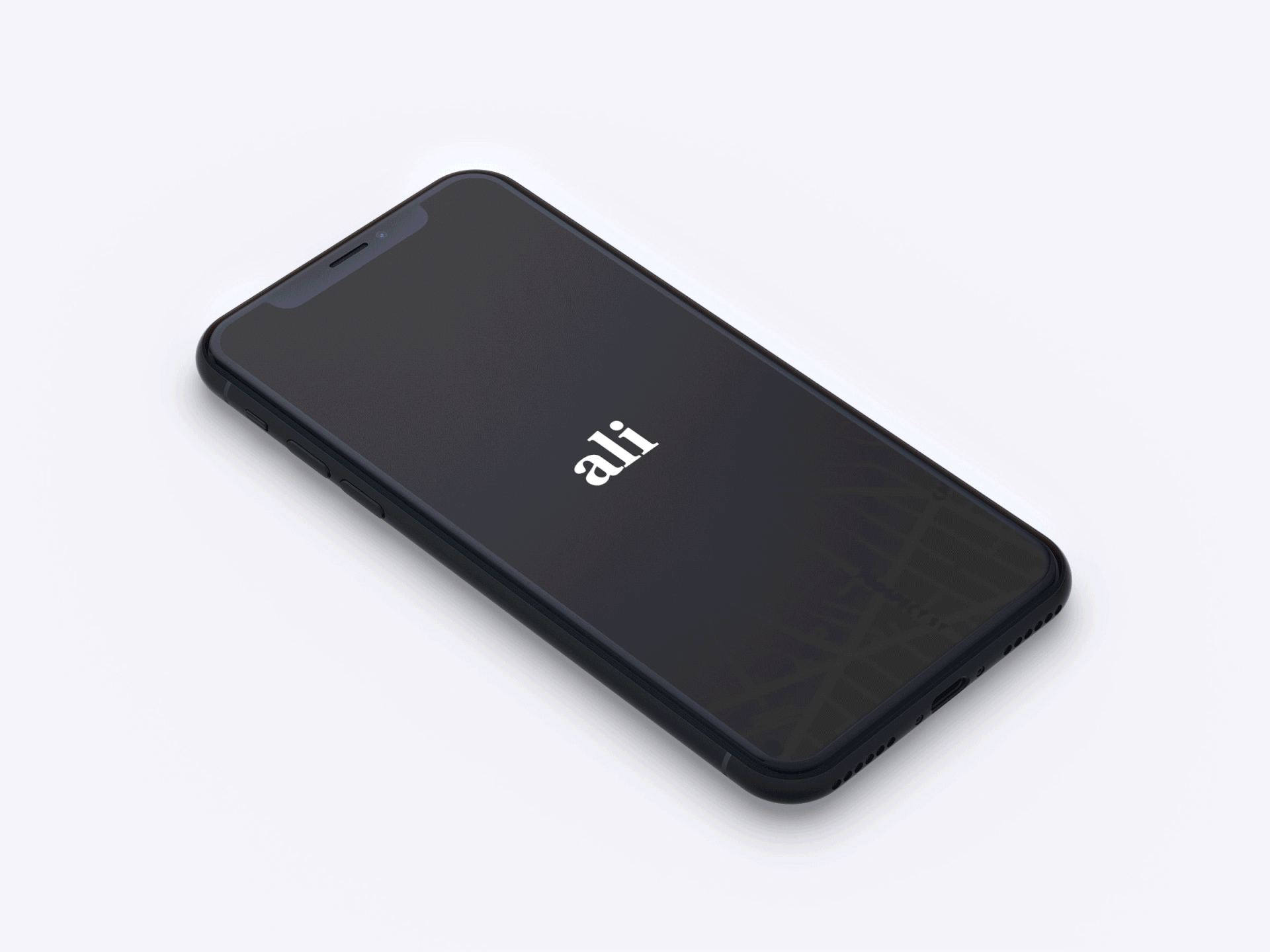 Why did this even happen?
Ali Nimmo, account manager at Barrett SF, asked me if I could do absolutely anything for work, what would I do?
I thought about that for a while, and decided that I would be a professional road-tripper. Not a teamster in a big truck, but in people's cars.
So, she said, why don't you do that?
Since then, I developed the business model, had Ben Parker help me lay out the app.
Now I just need a customer to see if this passion project can actually work.
Lastly, yes, I've thought a lot about logistics, the costs, etc. There would almost always need to be the cost of two flights, sleeping accommodations, and a fee on top to make it all worth it. Single vehicle transportation usually costs upwards of $3500, so price point will vary on distance and days traveled.
A note on naming: this name is subject to change, considering "ali" might not communicate car delivery as effectively as it should.
Concept: Ben Bolton, Ali Nimmo
Copy: Ben Bolton
Art Direction/UI Design: Ben Parker